Lana's Beauty Zone News & Specials

BIG NEWS:

Lana has moved to a new location:

398 State Street, Los Altos, CA 94022 (at Balisimo Salon & Medspa)

Visit Lana's Beauty Zone – a Premier Los Altos Skin Care Services, for highly effective skin and body care where you will receive the personal attention and professional care you deserve. Svetlana "Lana" Tokar is a licensed Esthetician who has been practicing at leading Bay Area spas for over 20 years. Lana specializes in treating aging and problem skin and always selects the highest quality ingredients with proven results. Her philosophy is based on fundamental non-invasive European principles of skincare and she will help to put you on the proper path in your skincare regimen from your spa treatments to lasting results at home. Book An Appointment
Deal & Specials
20% Off Any Set Of 3 Facials
Call For Price All facials can be purchased in packages of 3 for 20% off
Refer a friend
and your friend receives $20 off any facial!
Recent News
Cherry Cordial Facial Love is in the air with this "made-for-each-other" cherry and chocolate duo. Special $115.00
Read more →
Lana's Beauty Zone Services
Facials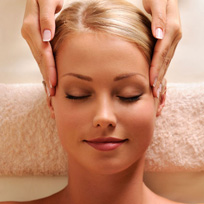 Lana's more than 20 years of experience is your secret weapon to glowing younger looking skin and healthy skin. She will guide you to the facial best suited for your skin.
Acne Treatment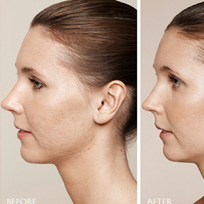 Lana's Beauty Zone is specializing in skin care and skin problems. If you want to reduce blemishes and soothe inflammation ask about 
Lana's Acne Facial
.
Body Treatments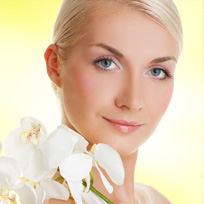 Lana's Beauty Zone premier body treatments use organic, all natural ingredients, including freshly harvested seaweed from the Dead Sea.
Waxing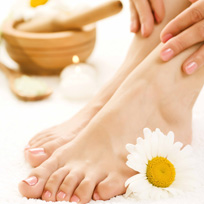 Lana will provide the highest quality experience for your wax. She will take the utmost care to to protect the health and elasticity of the skin,  leaving skin absolutely smooth.
Rejuvenate… Retreat… Relax…
We provide top quality skin care service in Los Altos and surrounding areas!
Gift a Friend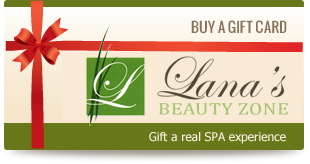 Skin Care Services
European Facial Skin Care & Anti Aging Facial
All Natural Facials – Natural Skin Care
Microdermabrasion Facial Treatments
HydraFacial and Facial Mask
Facial Acne Treatment & Acne
Slimming Seaweed Body Wrap
Sea Escape Stone Facial & Body Therapy
Top Skin Care Packages
Waxing Hair Removal
Aging Skin Care Collagen Treatment
Eyebrow Shaping And Eyebrow Tint
Skin Toning with LED Light
Body Wraps & Lash and Brow Tint
Working Hours
Mon, Tue & Sunday :
Closed
Book An Appointment
Proudly Serving The Bay Area including: Los Altos, Mountain View, Sunnyvale, Cupertino, Los Gatos, Santa Clara, Campbell, Saratoga, Palo Alto for more than 20 years!
Notice: Walk-ins are welcome, depending on availability. Please call for an appointment (650) 947-4004 for your best skin care services.
Popular Skin Care Treatments
Classic European Facial
The classic European facial is an essential treatment for any type of skin. The focus of this treatment is to clean and exfoliate the skin, restore water balance, rejuvenate & improve the skins complexion. Exfoliation, massage, extraction and rejuvenation. A deep cleansing facial treatment is very useful for those who suffer from acne and other problem skin conditions.
European Facials vs. American Facials: What is the Difference?
Popular Skin Care Products
Anna Lotan GREENS skincare products. The wealth of functional nutrients naturally present in grain sprouts such as Wheatgrass and Buckwheat has inspired the formulation of Greens! Concentrated sprout extracts add vital nutrients and trace elements to give the skin a rejuvenated appearance. Greens is not just another cosmetic alternative for the trendy fashion of anti wrinkle injections.