problem skin solutions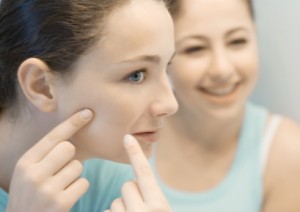 Lana's Recommended Products for Treatment of Acne
Bio-Drying Lotion
Blemish Control Gel
Bio-Drying Masque
Glycolic Treatment Gel
Lana has more than 20 years of experience dealing with Problem Skin (ACNE) Treatment! Lana Tokar has profound success with her hundreds of clients with problem skin. From teens to middle-aged clients, Lana has treated all types of problem skin, including mild to sever acne, on the face, chest, neck, arms, and back. Treatment at Lana's begins with a free consultation where she examines your problem skin areas and recommends treatment. This treatment can include a series of in-spa sessions for proper and extensive exfoliation and cleansing procedures, as well as an at-home regimen using Lana's proven acne-fighting products. Treatment may include the use of salicylic acid, a proven ingredient that consistently and effectively treats acne outbreaks, minimizes their duration and helps prevent recurrence.
Treatment of acne depends on whether inflammation or bacteria are present. Some acne consists only of blackheads and whiteheads on the skin with very little or no pimples (comedonal acne). Lana's recommended topical acne cream treatments that can unclog pores and remove dead skin cells work best for this type of acne. However, if inflammation is present, acne treatments that contain anti-bacterial and/or anti-inflammatory ingredients may work better.
Depending on the severity of the problem, you can expect to see results in 4-6 weeks. Once acne clears, treatment must be continued to prevent new lesions from forming. And if you have prom or another important event approaching, remember that very often a blemish is forming for weeks before it reveals itself, so prevention and consistent maintenance is important.