Welcome to Lana's Beauty Zone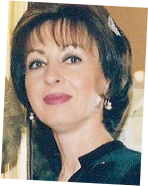 Lana's Beauty Zone opened in 2004 by Svetlana "Lana" Tokar. Lana has been a licensed esthetician in the bay area for over 20 years. She provides personalized, custom skincare and body treatments to those looking to keep their skin young and healthy-looking.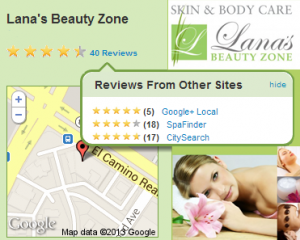 Lana stays up-to-date on the latest breakthroughs and trends in non-surgical skin and body care to give her clients the best of the best in skincare and body treatments.
Although Lana's specialty is anti-aging treatments and taming problematic skin, Lana's Beauty Zone offers a wide variety of services including various facials, body treatments, waxing and more. Check out our full-service list here.
Lana strives to use only the most natural and organic ingredients in her treatments and carries the very finest of products so her clients can continue the regimen at home.
To learn more about her services or have questions on what treatments are best for you, contact Lana today!
Make An Appointment
Call (650) 947-4004 or click below:
Book An Appointment
I came in for my first hydra facial with Lana, I had never gotten a facial before so I didn't know what to expect. I was blown away by how amazing my skin looked! She even introduced me to lash tinting which gives a natural but dramatic look to my eyes. Obsessed! She has a commitment to making my skin healthy and radiating and even walked me through my ideal skincare routine.

-Negin, Mountain View, CA
What People Are Saying About Lana's Services:
I've been seeing Lana now for around six months and my skin has never looked better, between the hydra facials, the products and the light treatments I'm very pleased with the changes (smaller pores, clearer skin, less acne, wrinkles looking not so bad as well.) I've enjoyed the products that she's recommended, which are NOT super expensive and with my mix of oily, dry and just in general "getting older" type of skin I'm finally investing in my skin and it shows!

-Lara, Mountain View
Since the first time I went to Lana I've noticed a huge difference on my skin. She is amazing!!! I am going back to her over and over again even if I live in San Francisco. It's worth it. Quality, professionalism, great relax and wonderful results! If I could give 100 stars I would! Highly recommended! Thank you, Lana.

-Loredana, San Francisco, CA