Visit Lana's Beauty Zone – a Premier Skin Care and Day Spa serving Los Altos and surrounding areas, for highly effective skin and body care. Indulge, recharge and relax or treat a skin care concern. We are specializing in problem skin (acne treatment) and anti-aging. You will receive the personal attention and professional care you deserve.
Meet Lana Tokar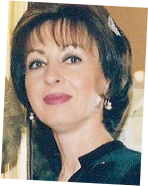 Svetlana "Lana" Tokar is a licensed Esthetician who has been practicing at leading Bay Area spas for over 20 years. She opened Lana's Beauty Zone in 2004 to provide more personal and customized skincare and body treatments to her many loyal clients. Lana continually researches for the latest breakthroughs in non-surgical skin and body care, bringing her clients the very finest products and services available.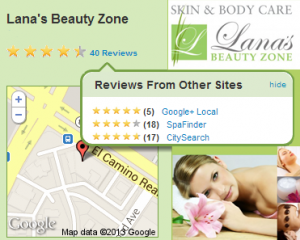 Lana offers a spectrum of services — facials, body treatments, waxing, add-on-treatments — but Lana Tokar certainly has a specialty. Lana works tirelessly to battle the signs of aging and acne inside her spa, employing all the tools and tricks garnered through her more than 20 years of experience.
Lana also doles out other facial treatments, and a slew of slimming body wraps laden with organic ingredients, such as seaweed and peppermint. Clients leave waxing sessions smoother than an oil slick, and armed with any one of Lana's own beauty products, such as a pineapple enzyme scrub or makeup remover.
Book Now
Let Lana take care of you!
Book your appointment today.
Call 650 947 4004.
Book An Appointment
Lana is a true professional. She makes my skin buttery soft and it absolutely glows after I leave. I've tried the HydraFacial and her specialized seasonal facials and they are all amazing. She is so charming and uses all natural products. She also shapes my eyebrows! I totally recommend Lana's Beauty Zone!
As seen in the Palo Alto Daily News: