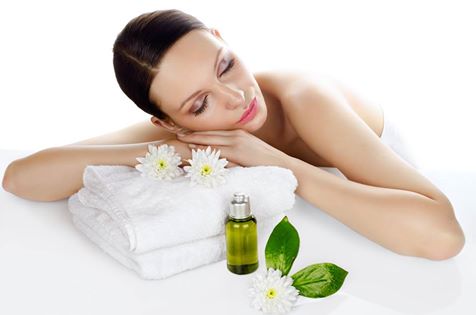 Having healthy and great-looking skin is important not only for aesthetics, but also, for optimum wellness. The skin is one of the front line fighters against infections and is the largest organ in the body. That said, having a skincare regimen, and frequenting a day spa, is of utmost importance to your health and wellness.
Skin care routines include cleansing, toning, hydrating, exfoliating and moisturizing. And aside from knowing your skin type and creating a daily regimen, getting professional services like non-invasive European beauty treatments from a day spa can be a big help to keep your skin younger-looking and free from blemishes.
Just what are the different beauty treatments to complement your daily skin care routine?
European Facial
After a rigorous work week, you can book an appointment for a facial to rejuvenate your facial skin and enjoy other beauty treatments. However, be prepared to be at the day spa for hours since European facials may take a while. Your treatment will include cleansing, exfoliation, use of steam, extraction, face and neck massage, facial mask and moisturizing. Among its benefits include removal of impurities like pimples. Black heads and white heads, skin detoxification to improve blood circulation, fine lines reduction and skin rejuvenation, to name a few. Since skin types vary, your esthetician knows what techniques to apply and products to use on you. And after a busy week, nothing could be better than being pampered with a facial massage.
Body Treatments
Apart from facial, there are other services a day spa offers that can be part of your weekly schedule. If you want to have a slimmer body, firmer skin and improve blood circulation, a seaweed body wrap is just the treatment that's right for you. Here at Lana's Beauty Zone, we use organic seaweed from the Dead Sea to detoxify and enhance your skin texture. While you are at it, you can also have a microdermabrasion treatment to keep your hands younger-looking and smooth. After exfoliating your hands, microdermabrasion crystals are used. After which, a mask is applied on your hands as well as scrub and sun protection.
Collagen Treatment
While you're enjoying a facial, you can also take advantage of a collagen treatment at a day spa. Collagen is not only beneficial to the joints and muscles but also to the skin. For a 20-minute session, your neck, lips and eyes will have intensive moisturizing to reduce signs of aging. This treatment will make your facial skin firmer and will fill the lines and wrinkles around the lips and forehead. What's great is that your feel and see results right after. An Under Eye Circle Treatment, on the other hand, can lessen the dark circles under your eyes that you hide with makeup.
Living a healthy lifestyle, creating a daily skin regimen and treating yourself to a day spa are effective ways in keeping your skin radiant, and healthy. By taking care of your skin, you will not only boost your self-confidence and fight the signs of aging.
---
Lana's Beauty Zone has proudly served the following cities and their surrounding areas for over 20 years: Los Altos, Mountain View, Sunnyvale, Cupertino, Los Gatos, Santa Clara, Campbell, Saratoga, and Palo Alto.