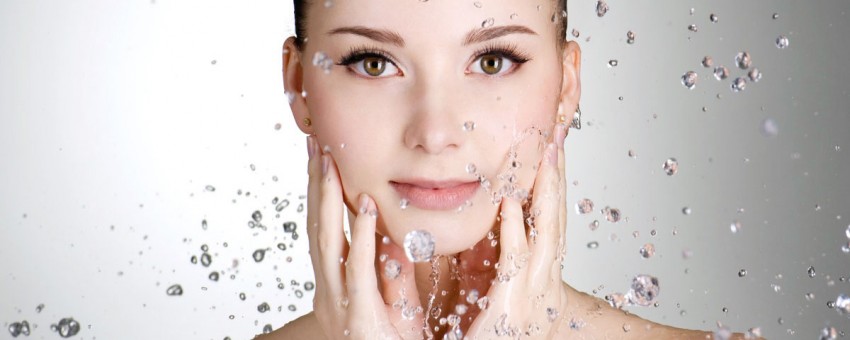 HAVE YOU SEEN THE LATEST ISSUE OF INSTYLE MAGAZINE with HydraFacial?
InStyle gushes about the HydraFacial MD® exclaiming, "the dry patches around her forehead and chin instantly vanished, along with blackheads dotting her nose."
The award-winning HydraFacial MD® advances skin health by merging invigorating spa therapies with advanced medical technology.
Watch educational video:

HydraFacial is an innovative breakthrough in today's skin care. As the name implies, it hydrates the skin. Virtually everyone knows that red, dry, irritated skin will increase the visible signs of aging. What's the solution? Hydration. Well-hydrated skin equals healthy skin. It is a different kind of skin-enhancing treatment simply because of how well it thoroughly hydrates and improves the overall appearance of skin.
HydraFacial resurfacing addresses every aspect of good skin care by using a combination of cleansing, skin exfoliation, extraction, and eventually hydration along with the added protection of antioxidants and skin rejuvenation. HydraFacial is a combination of the following three facial treatments:
Exfoliation and skin resurfacing process of microdermabrasion
Renewed skin of a chemical peel
Extractions and hydration similar to a deep-cleansing skin facial treatment
HydraFacial is a non-surgical, non-invasive treatment that delivers immediate results for improved texture and skin tone without any discomfort or added downtime to recover. People who use HydraFacial experience instant results leaving their skin more moisturized, soothed, non-irritated, and more attractive.
How it Works
HydraFacial takes a multi-approach to enhancing skin.
Vortex Extraction – The vortex (strong circulating liquid) can easily extricate and eliminate a variety of skin blemishes including blackheads, sebum, and whiteheads for painless and instantaneous extractions.
Vortex Cleaning – The unique HydroPeel tip works to hydrate the skin effectively using a nutrient-rich, special solution that deeply penetrates the pores of the skin to dissolve away impurities gently while simultaneously softening the skin.
LED Light Therapy – LED light therapy offers even more benefits following a HydraFacial treatment. It utilizes certain kinds of light that emit energy to encourage cell growth, thereby increasing the production of your skin's elastin and collagen. Over time, the skin becomes less wrinkled, firmer, and younger looking overall. Light therapy also helps to improve the resilience and firmness of the skin, while greatly diminishing the appearance of wrinkles, fine lines, and other visible signs of growing older.
Antioxidant Vortex Fusion – The special spiral tip uses a patented approach for using well-hydrated skin solutions as well as infusing strong antioxidants into the skin, which diminishes the appearance of wrinkles, fine lines, hyperpigmentation, and oily skin.
Exfoliation – Exfoliating the skin is essential in maintaining its health. The HydroPeel innovative tip utilizes its abrasive, multiple edges in order to exfoliate the skin thoroughly many times over to achieve better skin resurfacing minus the irritation, discomfort, and redness.
Benefits of HydraFacial
HydraFacial serums are designed to target certain skin problems, such as blackheads, whiteheads, brown spots, acne, sun damage, uneven skin tone, enlarged pores, and the fine lines of premature aging. However, this facial isn't just a temporary solution to brighter and more beautiful skin. It actually improves the overall quality of skin, which makes it healthier in the long term.
What Does HydraFacial Treat?
Wrinkles, fine lines, and dehydrated (very dry) skin
Uneven skin tone, hyperpigmentation, and sun damage
Enlarged pores, congested pores, acne or oily-prone skin, which is quite common among teenagers and men
A HydraFacial treatment will leave your skin bright, attractive, and radiantly glowing.
Call Lana now (650) 947-4004 to schedule an appointment!