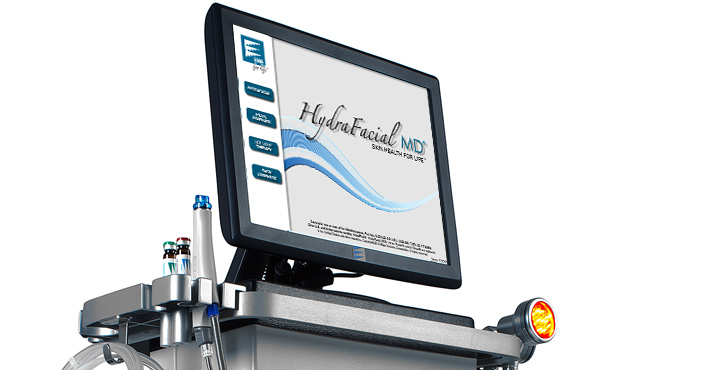 HydraFacial MD®, developed by Edge Systems, is the only skin health treatment that merges soothing and invigorating spa therapies with advanced medical technology to achieve instant, lasting results with no downtime for your clients.  The HydraFacial® resurfacing procedure thoroughly cares for your clients' skin.
The HydraFacial® resurfacing procedure thoroughly enhances the skin using our patented Vortex Technology to cleanse, exfoliate, extract, and hydrate simultaneously.  Ranked above IPL for facial rejuvenation, the HydraFacial®is a non-invasive, non-surgical procedure that delivers instant results with no downtime.
The HydraFacial® is not just a quick-fix procedure – it helps improve the quality of the skin, making it healthy.
Skin health is maximized between treatments with the scientifically formulated, award winning HydraFacial® Daily Essentials™ at-home products.
Summary: HydraFacial® – the cutting edge, non-invasive skin resurfacing treatment that combines cleansing, exfoliation, extraction, hydration and antioxidant protection simultaneously, resulting in clearer, more beautiful skin with no discomfort or downtime. The treatment is soothing, moisturizing, non-invasive and non-irritating.